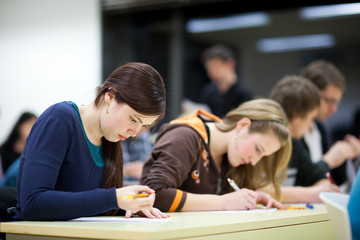 "Of the 10 law schools that in 2020 received noncompliance notices for having two-year bar passage rates below 75%, half appear to again have pass rates that do not meet that threshold, according to ABA data released in April.
For 2020, decisions regarding ABA Standard 316, which addresses bar passage rates, were based on 2017 graduates. The council of the ABA's Section of Legal Education and Admissions to the Bar has not yet determined bar pass compliance for 2021, but it will be based on 2018 graduates. In some cases, a law school with a bar passage rate below 75% may be able to demonstrate 316 compliance in other ways, such as showing a trend of improvement.
The five schools are:
According to a June 2019 memo, if a law school is out of compliance with the standard and in a subsequent year reports a bar pass rate of at least 75%, the school "will have cured its noncompliance and will be found back in compliance with the standard."
This article was originally posted in the ABA Journal
To read the rest of the article click here.