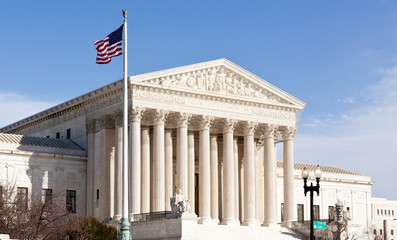 "
The U.S. Supreme Court on Wednesday officially denied an emergency request from abortion providers to block a controversial Texas law that bans abortions after six weeks, before many women know that they are pregnant.
Chief Justice John G. Roberts Jr., along with liberal Justices Elena Kagan, Stephen G. Breyer and Sonia Sotomayor, dissented.
In the 5-4 unsigned decision, the high court's majority said to prevail in an application for a stay or injunction, the providers must meet several factors, including making a "strong showing" that they are "likely to succeed on the merits," and that they will be "irreparably injured absent a stay."
"The applicants now before us have raised serious questions regarding the constitutionality of the Texas law at issue," the majority wrote. "But their application also presents complex and novel antecedent procedural questions on which they have not carried their burden."
Reuters, CNN, SCOTUSblog, CBS News and Courthouse News Service reported on the decision.
The Texas law, known as SB8, went into effect Wednesday, before the Supreme Court issued a ruling in this case. It prevents abortions after a doctor detects a fetal heartbeat and contains an exception only for medical emergencies but not for rape or incest.
As part of the law, private citizens inside or outside Texas can sue abortion providers and anyone else who helps a woman obtain an abortion and potentially be awarded at least $10,000 per illegal abortion if they are successful.
The Center for Reproductive Rights, Planned Parenthood, the Lawyering Project, the American Civil Liberties Union and other groups have argued that it would bar care for at least 85% of abortion patients in Texas and force many abortion clinics to close. They asked the Supreme Court on Monday to intervene after the 5th U.S. Circuit Court of Appeals at New Orleans denied their emergency motions to block the law while legal challenges moved through the court."
This article was originally posted in the ABA Journal.
To read the order click here.