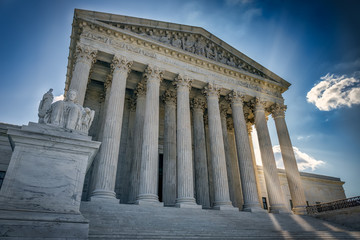 "An inmate convicted for breaking into 10 storage lockers has persuaded the U.S. Supreme Court to review his mandatory minimum sentence under the Armed Career Criminal Act.
The Supreme Court accepted William Wooden's pro se appeal Monday, SCOTUSblog reports. Wooden submitted his cert petition on his own, although he was represented by Arnold & Porter on the reply brief.
The Supreme Court agreed to consider whether Wooden's 10 storage locker break-ins—all committed at one facility on just one night in Georgia—were "committed on occasions different from one another." If they were, the federal Armed Career Criminal Act kicks in, and Wooden gets an extra 15 years in prison, the reply brief explains.
The statute's text, structure, history and purpose show that "offenses are not committed on different 'occasions' just because they occur sequentially," the reply brief argued. "One night in a storage facility does not an 'Armed Career Criminal' make."
This article was originally posted in the Aba Journal. To read the rest of the article click here.