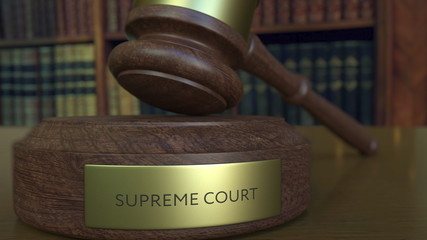 "When the U.S. Supreme Court resumes in-person oral arguments Oct. 4, it won't return to the pre-pandemic questioning format.
Instead, the Supreme Court will adopt a hybrid format that combines the old style of jump-in-when-you-can questioning with the more orderly take-your-turn questioning that happened when justices participated by telephone.
Bloomberg Law, Law360 and SCOTUSblog are among the publications with coverage.
The Supreme Court revealed the change Tuesday in its new guide for counsels.
Under the new format, lawyers will make opening statements, and then the justices can jump in with questions, in no particular order."
This article was originally posted in the ABA Journal.
To read the order click here.