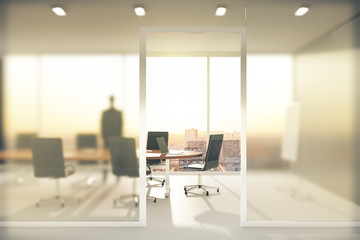 "As Klinedinst Chief Operating Officer Susan Nahama walked through the halls of the law firm's San Diego headquarters on a Wednesday afternoon in late May, she passed by a sea of dark offices and vacant cubicles that were once filled with attorneys and staff.
Some of the desolate workspaces contained stacks of paper Nahama said had sat untouched since March 2020, which is when the spread of COVID-19 prompted the near-total closure of law offices across the United States—and was the last time the COO saw many of her colleagues in person.
One of the now-unused offices Nahama strolled by belonged to Klinedinst President and Chief Executive Officer Heather Rosing, who has made an upstairs conference room with a green screen her de facto workstation of late. The firm's leader also has put a clothes rack in a colleague's vacant office so she can change out of casual attire into more formal dress before handling important legal matters via video.
Rosing and Nahama are among the bare-bones crew of Klinedinst employees who in recent months have been consistently working from the space spread over two floors that the corporate litigation and transactional law firm leases in a downtown San Diego commercial building.
But even with the firm having announced an official reopening date of Sept. 9 for its five offices across California and Washington, Klinedinst's leaders do not expect to see a flood of colleagues returning to the workplace.
A primary reason they offer that prediction is because Klinedinst has decided to permit most employees to continue working remotely after its reopening, and all indications are that a high percentage of lawyers and staff will take them up on the offer.
Providing this type of flexibility will best position the roughly 70-attorney firm for success beyond a pandemic period in which it has performed well, Rosing and Nahama say.
This article was originally posted in the ABA Journal.
To read the rest of the article click here.