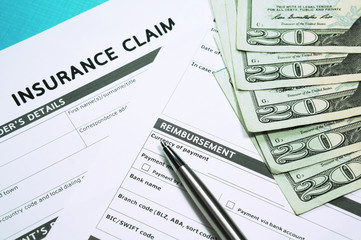 "
Erik Baylis loves the bar and restaurant life. He started as an hourly employee working in a bar and now owns Big Onion Hospitality, a Chicago company with seven local restaurants and bars and one in Nashville.
It's thrilling to create your own business, Baylis says, and it's satisfying to see customers walk away happy, whether they've eaten a burger or celebrated at a wedding reception.
"We do it because we love people," he says. "All the smiles you've created. That's why we do it."
To ensure he'd keep making that magic happen no matter what, Baylis invested in substantial insurance coverage for his businesses, including purchasing "business interruption" coverage in case something beyond his control forced a shutdown of his operations.
In mid-March, such an event happened: the coronavirus pandemic. Like every other eatery in Illinois, Baylis' businesses in Chicago were forced to close to the public when Gov. J.B. Pritzker closed bars and restaurants and days later issued a "shelter-in-place" order aimed at slowing the spread of the coronavirus that causes COVID-19 disease.
Baylis was at the mercy of both the coronavirus and government leaders. But he says he took comfort in knowing his insurance would help him pay the bills and his employees.
That's why he was shocked when his insurer, Society Insurance Inc., of Fond du Lac, Wisconsin, denied his claim, seemingly without a full investigation.
"It's dumbfounding," he says. "Isn't that what they're for?"
This article was originally posted in the ABA Journal. To read the rest of the article click here.