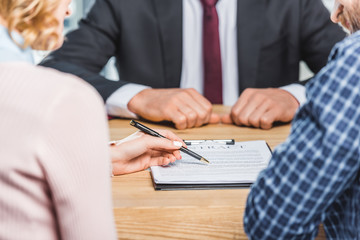 "For Patrice Paldino, adjusting to COVID-19 meant finding new ways to reach Broward County, Florida, residents who are 60 years of age or older.
She is the executive director of Coast to Coast Legal Aid of South Florida, a legal services organization that received a grant from the American Bar Endowment in April to purchase a van and transform it into a working office that could be driven to older adults who are isolated or homebound.
But because of the pandemic, CCLA pivoted and partnered with Kids in Distress and other organizations that operate weekly food distribution sites. It stations its van—the Mobile Justice Squad—in their parking lots and provides free, contactless legal services to members of the community who are already on site.
"Particularly now with COVID, but in general for the people we serve, they don't have time to go one day to the food bank and another day to legal aid," says Paldino, who notes that CCLA serves about 2,000 older adults annually. "So this idea of co-locating the services is really great because it provides an additional resource for our clients that maybe we wouldn't have thought of otherwise."
"In some crazy ways, maybe COVID is helping us be creative with our services," she adds.
Like CCLA, many legal services providers have worked in the past year to change how they reach and assist their clients, particularly those who are older and at higher risk for developing more severe cases of COVID-19. While some created or expanded their partnerships with community organizations, others moved their services online or outdoors.
Bet Tzedek, a nonprofit organization in Los Angeles that provided free legal services to more than 27,000 older adults between January and October, began exploring the idea of new "virtual ecosystems" amid the pandemic.
It transformed its in-person clinics, such as the Elder Abuse Restraining Order Clinic, into remote services. It produced interactive videos in English and Spanish to explain the clinic process, and through emergency funding engaged Transcend, a company that creates plain language materials, to make its print information easier to understand.
This article was originally posted in the Aba Journal. To read the rest of the article click here