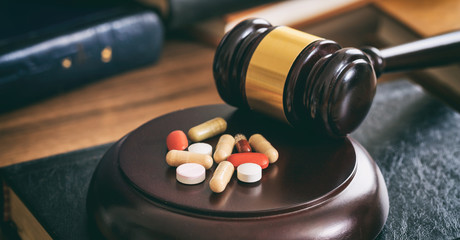 "The Oklahoma Supreme Court on Tuesday overturned a $465 million verdict against Johnson & Johnson, accused of creating a public nuisance through a misleading marketing campaign that promoted opioid use.
In a 5-1 decision, the Oklahoma Supreme Court said Johnson & Johnson's opioid marketing did not create a public nuisance because it concerned the sale of a lawful product.
"We hold that the district court's expansion of public nuisance law went too far," the state supreme court said.
Judge Thad Balkman of Cleveland County, Oklahoma, had found liability in August 2019 after a bench trial. He cited the state's unusual public nuisance law, which does not require interference with property.
Balkman had ruled in a case brought by the state attorney general. Two other defendants in the case—Purdue Pharma and Teva Pharmaceuticals—had settled before trial.
The state supreme court acknowledged that the state's public nuisance law covers interference with the rights of the community at large. But "the state's allegations in this case do not fit within Oklahoma nuisance statutes as construed by this court," the court said.
The state supreme court said it has has applied the nuisance statutes to conduct that endangers health and safety.
"But that conduct has been criminal or property-based conflict. Applying the nuisance statutes to lawful products as the state requests would create unlimited and unprincipled liability for product manufacturers; this is why our court has never applied public nuisance law to the manufacturing, marketing and selling of lawful products," the state supreme court said."
This article was originally posted in the ABA Journal.
To read the rest of the article click here.