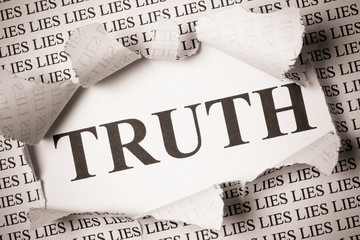 The Truth, The Whole Truth And Nothing But: Lawyers And Concepts Of Truth And Honesty
"You can't handle the truth!" This is the iconic line from the 1992 military courtroom film, A Few Good Men. Col. Nathan Jessup (Jack Nicholson) bellowed these words to Lt. Daniel Kaffee (Tom Cruise) during Kafee's intense cross examination. Given the current pandemic, I find myself—like many of, us no doubt—spending a good amount of time watching old movies.
After hearing the line anew, I started thinking about the concepts of truth and honesty. It occurred to me that this is a subject of interest to many of us, especially in the justice system. In fact, there is a myriad of expressions surrounding these concepts, as there are for the flip side, dishonesty.
For starters, children use a cute phrase when they feel they have been deceived. I recall once promising to take my then-young son Gabriel to a hockey game. Unfortunately, something urgent came up near a trial date, and I had to cancel. Gabriel was very understanding. He exclaimed, "Liar, liar, pants on fire!"
This article was originally posted in the ABA Journal. To read the rest of the article click here.