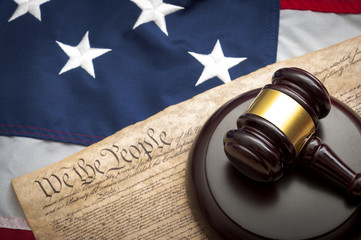 "
U.S. Supreme Court justices are hanging up their phones after a year and a half of teleconference arguments because of the pandemic and returning to the bench for the new term that begins Monday. But the marble walls of their fortresslike building may do little to shield them from strong crosscurrents of criticism from politicians, reform-minded activists, and those dissatisfied with their recent emergency rulings on immigration policy, a federal eviction moratorium and the Texas abortion law.
"There's no doubt that the court's legitimacy is under threat right now, because the level of rhetoric and criticism of the court is higher than I can certainly remember at any point in my career," said Kannon K. Shanmugam, a partner and Supreme Court specialist at Paul, Weiss, Rifkind, Wharton & Garrison, at the Federalist Society's recent Supreme Court preview event.
The court building remains closed to the public—only the justices, arguing counsel, essential court personnel and a few reporters will be allowed to observe the arguments in the October, November and December sessions. But for the first time in its history, there will be a live feed of audio from the courtroom, allowing the public to listen to arguments in the same way it could when the court shifted to remote telephone arguments in May 2020 through all of last term.
The court will largely return to its free-for-all style of questioning but plans to hold at least one round of "seriatim" questions per side based on seniority. That is viewed by at least some court observers as a way of keeping Justice Clarence Thomas engaged in oral arguments as he was during the telephone sessions.
"It will be very interesting to see how that works in practice," Paul D. Clement, a partner at Kirkland & Ellis who has argued more than 100 cases before the high court, said at the Heritage Foundation's recent Supreme Court preview event. "My own sense is that this will be a little bit of a work in progress."
This article was originally posted in the ABA Journal.
To read the order click here.