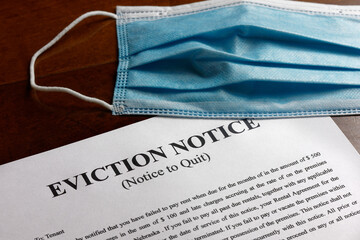 "
In America, the people are sovereign and straightjacketed. Faced with a problem — passing, like a pandemic, or persistent, like poverty — they can call on their government to answer it. But, when they act, courts can tell them they've overstepped their Constitution's grant of powers. Recently, several federal district courts, faced with a novel national eviction ban, have tried to assess if the people have erred. Two — in Georgia, and Louisiana — upheld the eviction order; three others — in Ohio, Tennessee, Texas — struck it down. Only one, though, reached the constitutional question: in Terkel v. Centers for Disease Control and Prevention, Judge Barker found that the order, prompted by the President, produced by an agency, extended by Congress, and continued by a new Administration, could not be justified by the combined grant of the Commerce and Necessary and Proper clauses. In his decision, Judge Barker distorted precedent and denied reality, ostensibly because he feared a federal government empowered to determine when evicting poor people was fair. In fact, far from an unconstitutional overreach, the current order doesn't go nearly far enough.
In March 2020, Congress passed, and President Trump signed, the Coronavirus Aid, Relief, and Economic Security (CARES) Act; the law banned evictions for non-payment at properties receiving certain federal funding or participating in federal programs through the end of July. In August, after the initial moratorium expired, President Trump issued an executive order calling for his administration to consider a new eviction ban. A month later, the Centers for Disease Control and Prevention (CDC), acting under longstanding statutory authority, issued a new ban, with the goal of preventing the spread of COVID-19 via displacement, doubling-up, and homelessness. In December, the order was extended by Congress in the appropriations bill; in January, soon after President Biden entered office, it was extended again by the CDC. In late March, the order was extended for a fourth time; it is now set to expire on June 30, 2021.
Under the order, it is a federal crime for any landlord to evict a qualified renter in any unit nationwide for failure to pay rent. To qualify, renters must certify that they are making a good faith effort to continue to pay, are unable to pay in full due to loss of income or extraordinary medical expenses, make less than $99,000 a year (or $198,000 for joint filers), and are unable to find affordable housing or to obtain government assistance. But, under the order, landlords can still start eviction proceedings for non-payment, and they can continue to evict residents for other reasons, including for engaging in criminal activity or violating non-rent-related lease terms. The order also does not halt accrual of back-rent; tenants are ultimately responsible for full repayment.
This article was originally posted in the Harvard Law Review
To read the rest of the article click here.