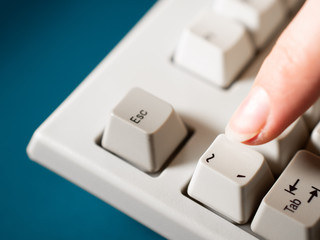 "An Australian real estate agent is facing a defamation lawsuit because of a missing apostrophe in his Facebook post.
The real estate agent, Anthony Zadravic, wrote the post last year about his former employer, Stuart Gan, and his alleged failure to pay money into Australia's retirement system, report the New York Times and the Australian Associated Press (via the Guardian).
What's unclear is whether Zadravic was referring to a failure to pay the money for himself or for all employees.
Zadravic didn't include an apostrophe before the "s" in the word "employees," suggesting that he was referring to all employees.
"Oh Stuart Gan!! Selling multi million $ homes in Pearl Beach but can't pay his employees superannuation," Zadravic wrote. "Shame on you Stuart!!! 2 yrs and still waiting!!!"
Zadravic removed the post about 12 hours later.
Judge Judith Gibson of the Australian state of New South Wales allowed the defamation suit to go forward in a decision last week."
This article was originally posted in the ABA Journal.
To read the rest of the article click here.